This Is Where The Milk Memo Archives Reside
16 · Jan · 2008
Hi. My name is Penny Rene and this is my website.
Once upon a time this site held my personal blog as well as the infamous Milk Memos and much of my poetry. I have since moved my personal blog to another location and will eventually move the Milk Memos as well. For now, however, feel free to browse the archives. The milk memo began in 1999 and ended in 2006. so that covers a lot of politics, traveling and general angst of my life.
If you would like to read my new blog, please write me: penny (at) pennyrene (dot) com.
If you'd like to comment on some of the writing you see here, please use the comment form. It still works.
Thanks for stopping by!
Posted by Penny Rene at 08:41 PM | Permalink
My Postcard Confession
2 · Sep · 2006
Yesterday I watched the full four acts of that documentary about Hurricane Katrina. For the first time, I finally felt what so many other Americans do: anger, frustration, and disillusionment with our government. It made me think that if I were going to send in a secret to Post Secret, it would be
I SUPPORTED BUSH THROUGH BOTH CAMPAIGNS. FORGIVE ME.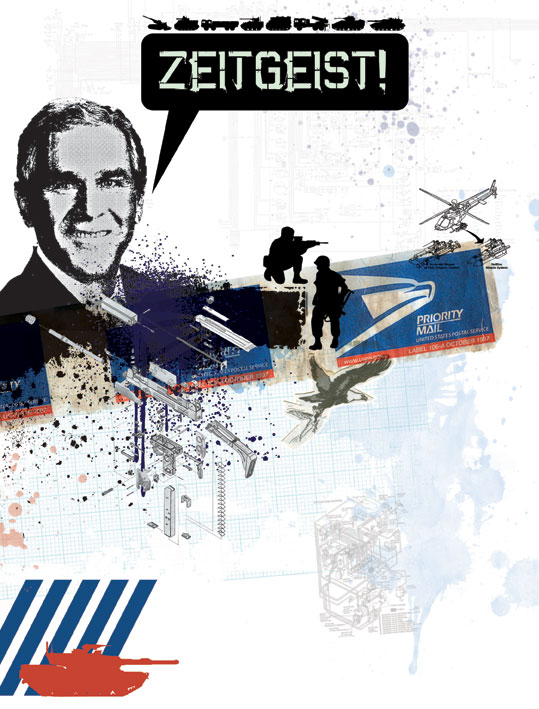 (artwork by Faction18)
Posted by Penny Rene at 10:22 AM | Comments (7) | Permalink
Happy Is The New Rock
30 · Jun · 2006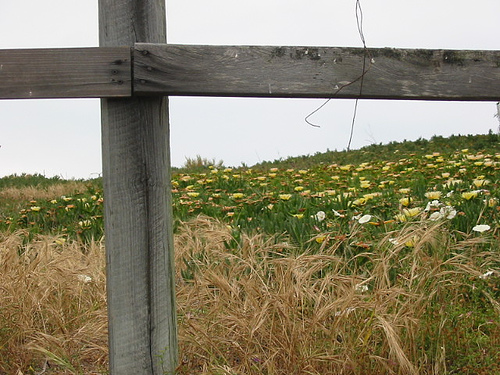 I had a great cup of coffee this morning, Mike will be home tonight for a four day weekend and August is napping peacefully. And as my grandmother rolls over in her grave, I feel like I should tell you...
I'm quite content. I'm happy.
Here I am wondering why I haven't written a milk memo, wondering if you think I'm boring, wondering if I have become what I feared most, wondering if I have anything left to say. All because what I feel is so new and so un-hip.
Posted by Penny Rene at 10:26 AM | Comments (6) | Permalink
August Moon
11 · Mar · 2006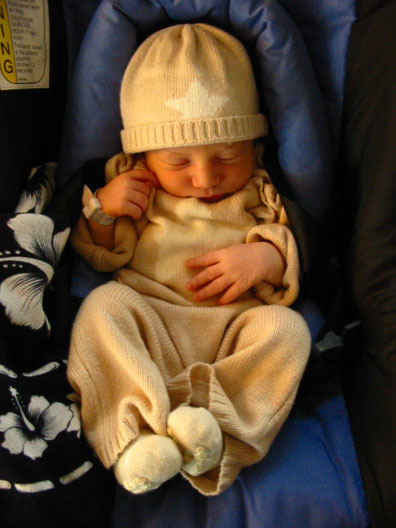 Posted by Penny Rene at 06:17 PM | Comments (3) | Permalink
Last Words
4 · Mar · 2006
In August 2000 a Russian submarine, the Kirsk, only 100 kilometers from its nations border, sank to the bottom of the sea. Engines went off and never came on again. All 18 seamen on board perished.
Later, when three bodies were finally recovered, a letter that had been written in the last moments of life was found on one man, Captain Lieutenant Dmitri Kolesnikov. He was a newlywed and the letter was to his wife, Olga. It read:
My dearest Olga,
"It's dark here to write, but I'll try by touch. It seems like there are no chances, 10%-20%. Let's hope that at least someone will read this / Regards to everybody. No need to despair. I love you. Kolesnikov."
Posted by Penny Rene at 07:22 PM | Comments (2) | Permalink
Where It's At
1 · Jan · 2006
About four years ago I went to a party for New Years at a friend of a friends house in Brentwood, TN. Her name is Jaci Valesquez and back then she was/is a popular singer signed to the Christian label, Word Entertainment. I'm guessing she was only around 18 or 19 years old at that time but her fame within the Christian realm had afforded her this new house and she invited everyone over to show it off.

Posted by Penny Rene at 11:28 AM | Comments (2) | Permalink
« View Milk Memo Archives | Back to top »